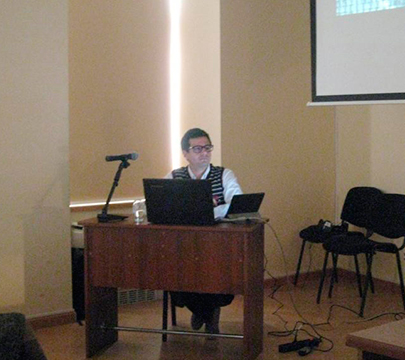 On April 15 the Centre arranged a meeting with a young Portuguese architect Sezar Ribeira, now working in Georgia.
Sezar Ribeira gave a talk on creative work of a well-known Portuguese architect Alvaro Siza. Also, he spoke about some aspects (space, lighting, tradition and environment) of theoretical basis of urban architecture.
The report was met with great interest.